REVIEW – We take a look at "Silent Action", the launch title from new UK indie label Fractured Visions
How excited are you about this release?

Talk about this release on Slack
I had intended to get this written up and online a couple of weeks ago, but the real world has proven pretty hectic lately. Still, better late than never, right?
Film
From the synopsis:
"When high-ranking military officials turn up dead, all from apparent suicides or suspicious accidents, it's down to Inspector Giorgio Solmi (Luc Merenda, The Violent Professionals) to find out what's happened to them. Aided by Captain Mario Sperli (Tomas Milian, Almost Human), the two men soon find themselves in the midst of a deadly political scandal that threatens to bring Rome to its knees."
With the bodies mounting up, it's down to the world's most attractive policeman, Inspector Giorgio Solmi, played by Luc Meranda and his perfectly chiseled cheekbones, to crack the case, by any means necessary. Sure enough, as punches land and bullets fly, Inspector ScrumptiousBum soon uncovers a web of corruption that leads all the way to the top.
So far, so so-so, you may think. And while it's true that initially the plot promises nothing groundbreaking, Silent Action zips along as such a pace that you can't help just sit back and enjoy the ride.
Silent Action is an entry in the Italian crime genre known as 'Poliziotteschi', and director Sergio Martino is clearly influenced by US 1970s thrillers, such as The French Connection, as well as Italy's own giallo film makers.
Giancarlo Ferrando's cinematography is slick and stylish, and, while the film is occasionally a bit rough around the edges, Martino does a great job of getting a lot out of an obviously small budget. One of the deaths that opens the film features a spectacular car crash, there's a white knuckle – and genuinely dangerous looking – car chase, and we get a large scale shoutout featuring helicopter action and explosions galore.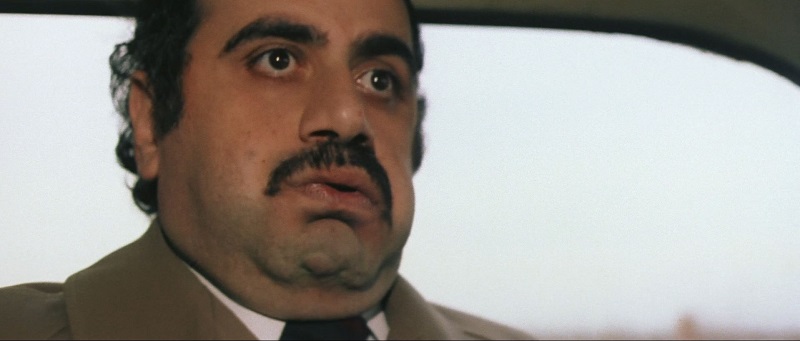 The performances are good all round. Aside from a smouldering Luc Meranda as Inspector YummyChops, we get a great turn from Tomas Milian as his Captain, Sperli, and Mel Ferrer as the District Attorney. The female roles are a fairly under-written – perhaps not surprising for the time – but Delia Boccardo as journalist, and girlfriend of Inspector SaucePot, Maria, Paolo Tedesco as prostitute Giuliana, and especially Clara Colosimo as takes-no-bullshit madame, all do their best with what they're given.
Silent Action is my first exposure to the Poliziotteschi genre, and based on this movie I'd be more than happy to check out more. Aficionados may be able to point to more polished and bigger-budget examples, but Sergio Martino's film covers all the bases with passion and style to spare.
Video
Silent Action get its worldwide Blu-ray release from the new Welsh label Fractured Visions, complete with a new 2k restoration from the original camera negative.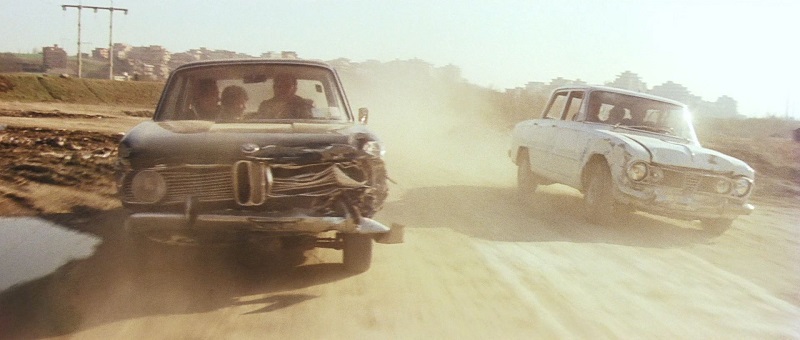 According to this interview with company head Phil Escott, the master that they received was not in great condition, and it's clear that a huge amount of work has gone into cleaning up the image. It must be said that the results aren't perfect, with many night time shots featuring muddy – rather than inky – blacks, but daylight exterior, and well-lit interior shots all look great, with a decent amount of detail throughout.
Colours are generally stable and bold – especially noticeable on the bright splashes of fake blood – with good contrast and saturation, while grain levels vary, and there's a little bit of negative damage here and there with occasional scratches and specs visible, but none of it gets distracting.
Audio
The audio here is unlikely to get your windows rattling, but the original Italian mono track is very nicely presented, with clear dialog, helped by a set of newly translated English subtitles. There's also a newly remastered English mono dub, so all tastes are catered for.
Extras
For their first release, Fractured Visions have put together an incredible selection of mainly newly-produced extra features, that proves they really mean business.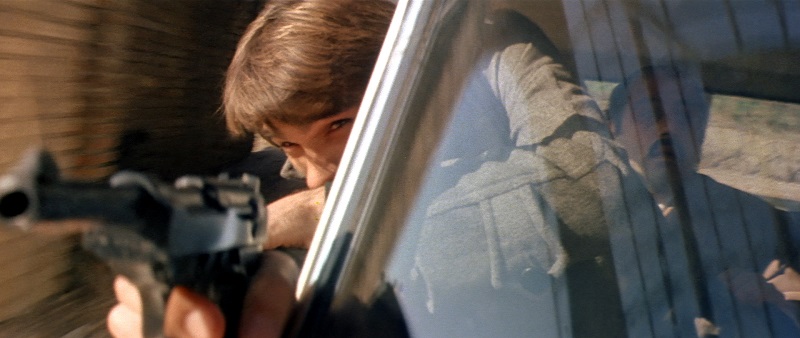 First up is great commentary track from film historian Mike Malloy. If, like me, you're new to 70s Italian crime dramas, this is essential listening, as Malloy gives us a deep dive into the genre and its tropes, the careers of those involved in the film, and the country's film industry in general at the time. Well worth a listen.
Next we get an interview with director Sergio Martino. This is a very enjoyable, as Martino gives his thoughts – many prefaced with words like "and I mean no disrespect…" – on his stars from this and other films in his career, amongst other things. It's a very fun watch, and Martino comes across as a real raconteur, who you could listen to for hours.
This is followed by an interview with lead actor Luc Merenda – OMG still so dishy – where he discusses his early career and working with Martino, as well as his various co-stars over the years. Merenda is a little drier than Martino, but this is still well worth a watch.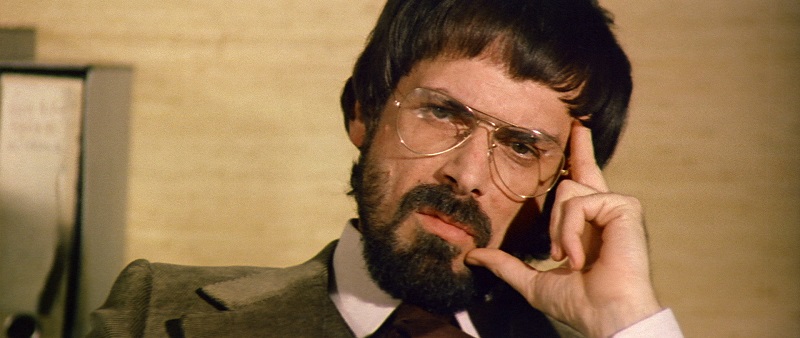 The film's composer Luciano Michelini is next, and in his interview covers his early career, his first collaborations with Sergio Martino, and more. One thing i was delighted to learn is that Michelini is the composer of "Frolic" – also known as the theme from Curb Your Enthusiasm, and more recently the soundtrack of choice for meme makers everywhere.
Next is the new documentary The Age of Lead: Italy in The 70s Between Fast and Fiction (though listed as Years of Lead on the disc menu). Lasting almost an hour, this is a fascinating history lesson in Italian cinema of the 70s, especially in relation to the society, economy and politics of the country at the time.
Next, because we can't get enough of the smoldering dreamboat, an archival interview with Luc Merenda provides a bit more information on his role in the film.
While Martino and Merenda discuss co-star, the late Tomas Milian in their interviews, archival doc The Millian Connection gives much more information on the troubled actor, with a host of film writers, friends, acquaintances and fans paying tribute.
Finally we get the film's trailer.
But wait! There's more! As well as the on-disc extras, Fractured Visions are also including the films very catchy score on CD, and a Collector's Booklet with new essays by Eugenio Ercolani and Francesco Massaccesi, all packaged in a slipcase.
These guys are NOT messing around.
Summary
This is a fantastic debut release from Fractured Visions. The film itself is wears its influences proudly on its sleeve, and, while budgetary limitations are obvious at times, the performances and visual energy keep you watching.
The restoration work done for this release is impressive, with a very pleasing video and audio presentation.
The highlight has to be the extra features, with hours of interviews and documentaries telling you all you need to know about this film itself, as well as Italian cinema and society during the 70s. Throw in the soundtrack CD and booklet, and you've got an essential purchase.
Fractured Visions should be congratulated on their work on their first release – they've really thrown down the gauntlet, and I can't wait to see what they bring us next.
Movie: B+
Video: B
Audio: B
Extras: A+
Overall: A (Strongly Recommended)
Silent Action is available to buy right now: Zavvi | Amazon UK | HMV | Fractured Visions