The DCEU's latest entry "Wonder Woman" is getting a UK exclusive 3D & 2D Steelbook release from HMV
How excited are you about this release?

Warner Bros' DCEU movies have been a mixed bag so far, to say the least. While box office successes, Man of Steel, Batman v Superman, and Suicide Squad have hardly been critical successes.
That all looks like it's about to change now, as Wonder Woman, one of the highlights of BvS, gets her own movie starring the fantastic Gal Gadot. Early reviews are almost all positive, which is a refreshing change for this series.
HMV have picked up the UK exclusive – no surprise there, given their Batman v Superman and Suicide Squad releases –
and pre-orders are live right now.
Final art and release date are still TBC.
Pre-order: HMV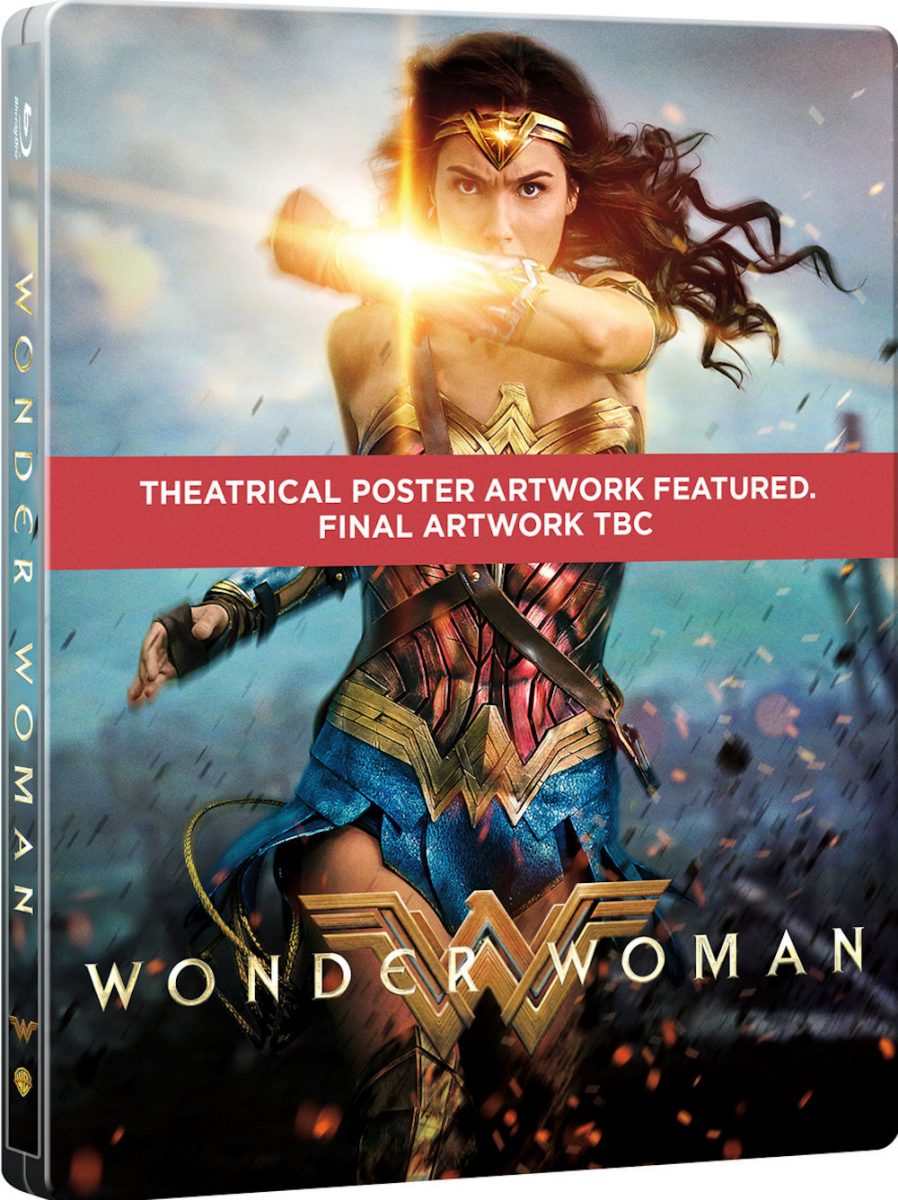 Wonder Woman (hmv Exclusive) Limited Edition Steelbook Artwork TBC

Patty Jenkins directs this action adventure film starring Gal Gadot as the eponymous DC Comics superheroine. Raised on the island of Themyscira, young princess Diana (Gadot) has been trained in the fighting ways of her fellow Amazon warriors, despite the best wishes of her mother Queen Hippolyta (Connie Nielsen) who sought to shield her from combat. As she begins to learn the true extent of her powers, Diana and her fellow Amazons are thrust into battle when American pilot Steve Trevor (Chris Pine) crash-lands just off the shores of Themyscira, pursued by the might of the Germany military. When Steve tells them about the First World War, raging across the world, Diana suspects the god of war Ares, whom Zeus has protected the Amazons from, has returned and sets off to London with Steve to put an end to the bloodshed of the Great War.