PRE-ORDERS NOW LIVE! – Marvel's Captain America: The First Avenger coming to UK Steelbook from Zavvi

Zavvi have now added Captain America: The First Avenger to their list of upcoming UK exclusive Steelbook releases. Due for release on October 28th, the disc will be joining Zavvi's other Marvel releases Iron Man 3 and Thor.
The pre-order link is not yet live, but, as with most Zavvi releases, it's likely to happen on a Staurday evening. Now the artwork is up, it could be as soon as the 29th of June. Keep checking back here and we'll let you know!
While the artwork looks nice, our preference would have been for something a little more moody, like the artwork used on this poster: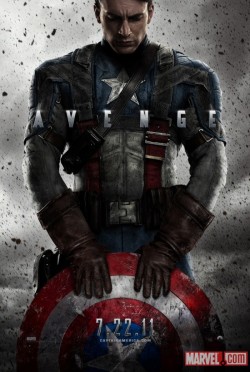 Anyway, here's the pre-order link and actual artwork:
Pre-order: Zavvi