'End of Watch' steelbook hitting the streets on March 18th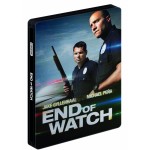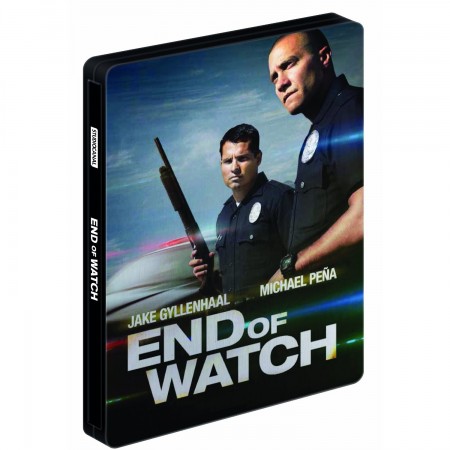 Critically acclaimed 'found footage' style police drama End of Watch is getting a Steelbook release in March, and you can pre-order now.
LAPD police officers Brian Taylor and Mike Zavala are bonded by friendship and a crusade to clean up the violent streets of South Central, Los Angeles. Their mission is to serve and protect, their objective is to survive until the end of watch, that last moment in an officer's patrol when he's finally off duty. But when a routine traffic enquiry results in them seizing a large cache of weapons, Brian and Mike are marked for death by a notorious drugs cartel. Thrown into a world of mayhem and carnage, both officers are forced to risk their lives in the name of the law.

Directed by David Ayer (Training Day, Street Kings) and starring Jake Gyllenhaal (Source Code) and Michael Peña (Gangster Squad), End of Watch is a gritty and visceral cop thriller that puts the viewer at the centre of the action.
The carries a few extra features:
Audio Commentary with Writer/Director David Ayer
Deleted Scenes
Alternative Ending (Rough Cut)
Featurettes
Interviews with Jake Gyllenhaal and Michael Peña
BAFTA Q&A with Michael Peña and John Lesher
Pre-order: Amazon UK