Hansel & Gretel: Witch Hunters heading to a UK exclusive Steelbook release in June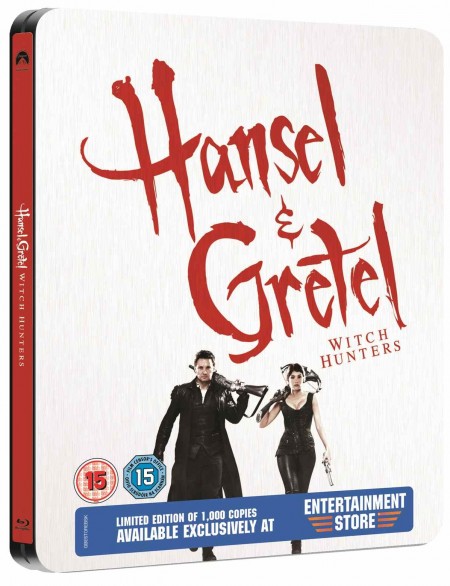 *UPDATE – This UK release has now sold out. However, you can pick up the French release, which features the same artwork, or the German release, which has different artwork but includes the 3D version. Or buy both!*
Just when you thought that Amazon and Zavvi had cornered the market for Steelbook exclusives in the UK, along comes Entertainment Store, with their UK exclusive release of Hansel & Gretel: Which Hunters.
The horror/action romp is coming on June 24th, and is apparently limited to just 1000 copies.
The pre-order link is not yet live, but keep checking back to get your order in.
Check out the listing, extras and artwork (click to enlarge) below:
Pre-order: Entertainment Store SOLD OUT
French Alternate: Amazon.fr
German Alternate: Amazon.de
Extras:
Reinventing Hansel & Gretel (HD)
The Witching Hours (HD)
Meet Edward the Troll (HD)