"Hunger Games" fans might want to check out this Zavvi exclusive collection coming in November
While not a steelbook release, this new Zavvi exclusive collection of the first two Hunger Games movies may still appeal to fans, especially as it contains some new and exclusive bonus content.
The set is limited to just 1000 copies and is available to pre-order right now.
Pre-order: Zavvi
Limited Edition contains:
The Hunger Games: Catching Fire on DVD and Blu-ray
The Hunger Games on DVD and Blu-ray
The Hunger Games: Catching Fire extra content on Blu-ray
The Hunger Games: Catching Fire original soundtrack
Eight exclusive art cards
Special Features:
Filmmaker commentary
9-part making-of documentary
Deleted scenes
Plus an additional 45 minutes of exclusive content:
One Vision (A Faithful Adaptation) – Translating Suzanne Collin's source material to the big screen
The Alliance (Returning Cast) – An inside look at the close-knit relationships of the returning actors
Friend or Foe (New Cast) – Finding the perfect embodiments of the new characters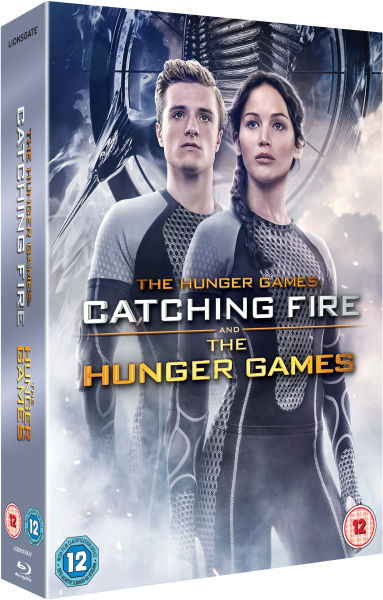 The Hunger Games
The sci-fi thriller The Hunger Games, based on the best-selling epic novels, is set in the ruins of what was once North America. Every year the Capitol of Panem forces each of its twelve districts to send a teenage boy and girl to compete in The Hunger Games. Part twisted entertainment, part government intimidation tactic; The Hunger Games are a nationally televised event in which these 24 "Tributes" must fight with one another until one survivor remains. When her little sister is picked to compete, Katniss Everdeen (Jennifer Lawrence) volunteers in her place.
Pitted against highly-trained Tributes who have prepared for these Games their entire lives, Katniss is forced to rely upon her sharp instincts as well as the mentorship of drunken former victor Haymitch Abernathy (Woody Harrelson). If she's ever to return home to District 12, Katniss must make impossible choices in the arena that weigh survival against humanity and life against love. Also starring Donald Sutherland, Elizabeth Banks, Stanley Tucci, Liam Hemsworth, Josh Hutcherson, Toby Jones, Wes Bentley and Lenny Kravitz.
The Hunger Games: Catching Fire
The Hunger Games: Catching Fire begins as Katniss Everdeen has returned home safe after winning the 74th Annual Hunger Games along with fellow tribute Peeta Mellark. Winning means that they must turn around and leave their family and close friends, embarking on a "Victor's Tour" of the districts. Along the way Katniss senses that a rebellion is simmering, but the Capitol is still very much in control as President Snow prepares the 75th Annual Hunger Games (The Quarter Quell) – a competition that could change Panem forever.