UPDATED WITH NEW PACKAGING AND STATURE IMAGES – Man of Steel getting a nice French Collectors Edition, complete with statue!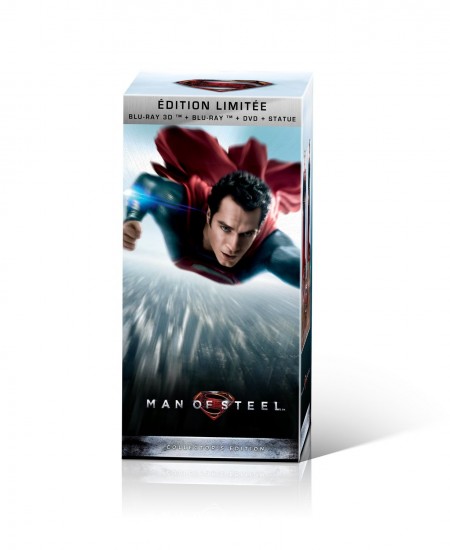 Man of Steel is currently dominating the worldwide box office, but you can already place your order for a great looking French collectors edition, which is set to include the movie on 2D and 3D Blu-ray, as well as DVD, and will also include a 30cm statue.
All we have at the moment is a pack shot, but as soon as extra features are confirmed and we have an image of the statue, we'll update this article.
Check out the pre-order link and artwork below (click to enlarge):
Pre-order: Amazon.fr