Zavvi hints they will be selling the UK Skyfall Steelbook
*Updated 29th January * – You can now order the Skyfall Steelbook from Amazon UK
This morning (Saturday 26th Jan) Zavvi responded to a question from a Twitter follower regarding the UK Skyfall Steelbook release, which was originally listed as an HMV exclusive.
@_frasr Hi Fraser, thanks for the message. It is very likely we will be doing in the near future. Many thanks, Jordan

— zavvi (@zavvi) January 26, 2013
So, not 100% confirmed, but things do look promising for the UK steelbook being available from at least one alternate retailer!
We'll keep you posted as we hear more.
For now, here are the specs, artwork and  pre-order links for the standard UK edition, as well as the French and German steelbooks..
Special Features:
Intro
Opening Sequence–The Death of Bond
Title Sequence–Working The Titles
007–The Return of James Bond
Q–Back to Basics
DB5–Behind the Wheel
Women–The Good, The Bad and the Beautiful
Villains–In the Shadows
Locations–License To Travel
Music–The Sound of Bond
The End Sequence–The Beginning of the End
M–Changes
The Future–New Beginnings
Skyfall Premiere
Commentary by Director Sam Mendes
Commentary by Producers Barbara Broccoli and Michael G. Wilson and Production Designer Dennis Gassner
Soundtrack Promotional Spot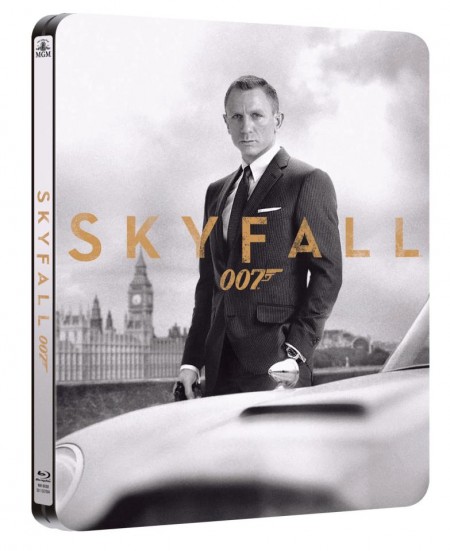 Pre-order: HMV.com
Pre-order: standard edition Blu-ray (Amazon.co.uk), French Steelbook, German Steelbook