Oblivion heading to UK Steelbook on August 19th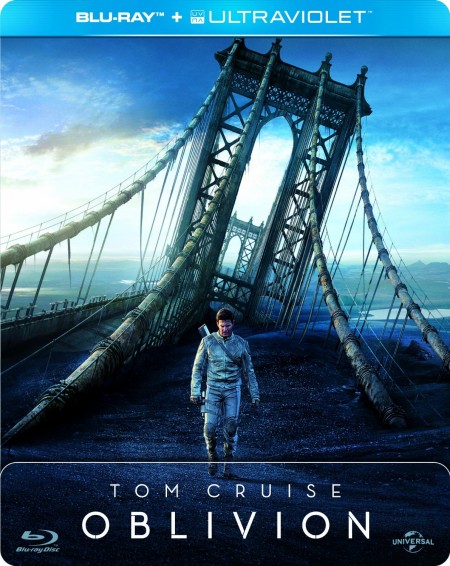 Tom Cruise's sci-fi epic Oblivion is headed to UK Steelbook in August, with suitable apocalyptic artwork.
Extras are still TBC, but you can check out the pre-order link, synopsis, trailer and artwork below (click to enlarge):
Pre-order: Amazon
Tom Cruise stars in Oblivion, an original and ground-breaking cinematic event from the director of TRON: Legacy and the producer of Rise of the Planet of the Apes. On a spectacular future Earth that has evolved beyond recognition, one man's confrontation with the past will lead him on a journey of redemption and discovery as he battles to save mankind.

Jack Harper (Cruise) is one of the last few drone repairmen stationed on Earth. Part of a massive operation to extract vital resources after decades of war with a terrifying threat known as the Scavs, Jack's mission is nearly complete. Living in and patrolling the breath-taking skies from thousands of feet above, his soaring existence is brought crashing down when he rescues a beautiful stranger from a downed spacecraft. Her arrival triggers a chain of events that forces him to question everything he knows and puts the fate in his hands.